Getting more clients every day is a dream for every business owner but it's not that simple to attract them, you need to make use of some innovative ideas. You've either recently launched a project or you've had one for a while now. And you're still concerned that you've got zero clients or they're not coming in as soon as you would have liked. You're afraid your company is never going to take off. It can be super hard and financially exhausting to start a business. Yet it will lighten the burden and leaving you more comfortable by getting more clients in advance and being booked out for months.
Do you want to be scheduled for months by getting more clients than you can serve? Ok, I've got some nice news for you. It's entirely possible! And none of these tips comprise any high-end or money-investing advertising. These are all free approaches and from your end, it may need only a little effort. Practically, you just have to take the initiative. So, let's get in!
Related: Top 10 Proven Marketing Strategies to Attract Customers
For Getting More Clients, you need to Identify your Ideal Client!
The trick to finding your target client/customer is to see your products/services from their viewpoint. Basically, you need to pose in the shoes of your client. In order to do this, you need to consider what resources and goods you provide and ask yourself why your customer needs them.
These are some of the questions you will have to answer.
How old is the client?
What's the profession of your client?
What are they suffering with right now?
How would you deliver the solution?
What makes you unique from someone else proposing the same solution?
What sets you apart from that?
How is your client going to hang out?
What's your client looking for in search engines?
By knowing what your ideal client is really searching for, you'll be able to deliver a relevant solution.
What strategies should you Implement for Getting More Clients?
Now that you know how to find your ideal client, let's dive into how to get clients fast!
Browse Job Boards
This is possibly one of the effective methods for getting more clients. This is just another no-brainer because odds are, you're already using a job board. If you don't, bookmark any of these below and inspect them for new projects on a regular basis. These boards contain logo design, web design, creation, advertising, copywriting, and different types of jobs. Positions include online, full-time, part-time, contract, and more, so there are lots of opportunities.
Work for Free
If you do not have any knowledge or expertise and no new way to attract clients then reach out to anyone you know who wants assistance. Try to do something useful for them free in return for a testimonial.  Since most of the time, you're going to get a yes, but you're going to get your good proportion of No's too. A lot of folks are hesitant about free work, so maybe you have to do something very convincing. If you are successful in getting a client who has a good follow-up then their testimonial or referral will really help you getting more potential clients.
Be Active in Online Communities
A perfect way to get your first client would be through online communities. Online forums are basically scalable versions of business conventions. You can connect with like-minded individuals, sell them something of value, keep in touch, and maybe get some more paying clients.
Related: 10 Best Social Media Marketing Tips
You don't want to go in and hard-selling everyone you meet in the first meeting when you go to a conference. If you're doing that, for a mutually beneficial partnership, odds are you'll turn off anyone you speak to and shut the door of opportunities. Getting to know them, considering their challenges, and following up later is a better way.
Do More Networking Offline
Plan to go to a meeting or a conference where the potential buyers might be meeting up, instead of staying behind the screen all week. You'll have a tough time locating customers who need your services if you go to events and meetings where all your rivals are. To do something like this, one of the easiest way is to go to Meetup.com or Eventbrite and look for such gatherings in your city.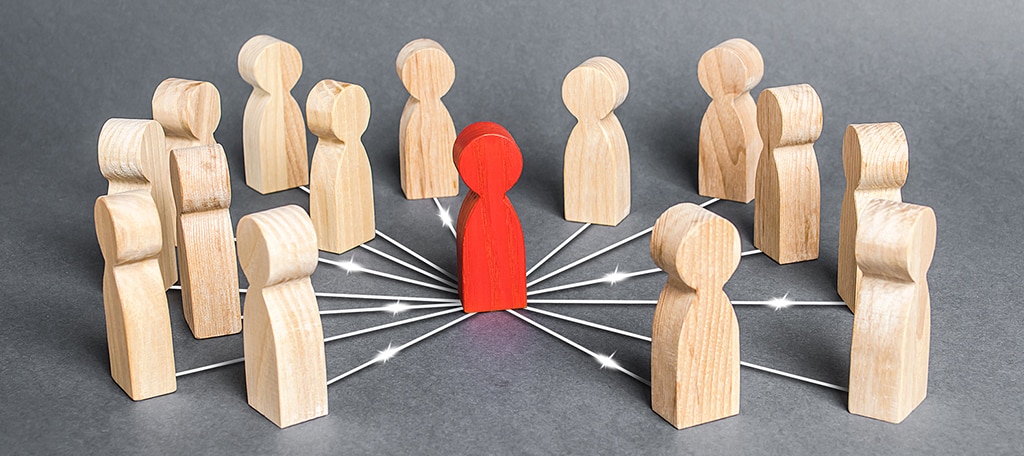 Follow up with your network via Old Conversations
Scroll through old email conversations with friends, contacts, and people you've talked to in the past that would be a suitable match for your company. Follow up with each of them to see what they were up to and if you can help. It can be rewarding to ask if you can assist the client, whether to provide suggestions, guidance, tips, or do a small job, as it lets you develop relationships with the right peoples. Remember, if you're going to get out of your effort to support others for free, they're definitely going to return the favour and benefit you.
Hold Your Own Event to Attract Client
As I've been talking about how some conferences just aren't worth it. So, why not make your own? You should chat with a bunch of people who are your target clients or invite others to talk and meet. Start promoting this as an activity where you're going to educate XYZ about your service and reach the individuals you want to meet. This is not only a fantastic way to meet people, but you're actually collecting a lot of leads in one place.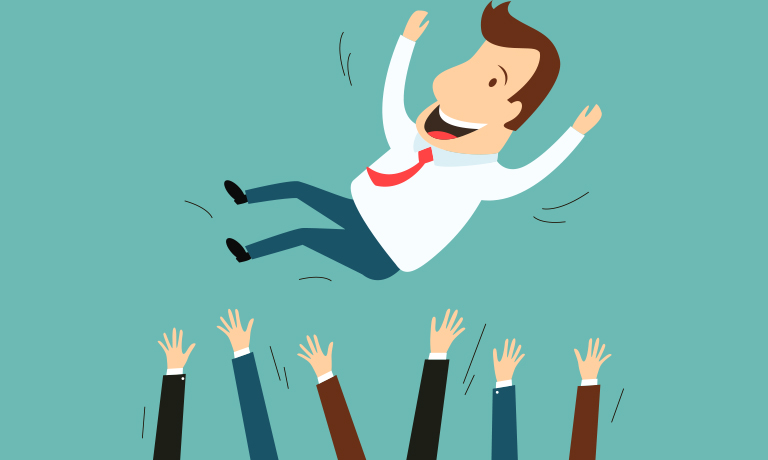 Start Co-working for Getting More Clients
Try co-working at least once a week if you working remotely. Co-working spaces are excellent for meeting and being part of the local community of like-minded people. In the co-working room, you can create good partnerships and be a go-to advisor for individuals. Many Co-working places also hold gatherings, workshops, and seminars, which are ideal places to connect and spread the brand with individuals.
Answer questions on Quora
Find questions related to your business on Quora, and post insightful replies.  Complete your profile and link to your website so that individuals can read more about you. Make sure that you do not Don't just spam your website throughout Quora. Instead, develop and be supportive in relationships with individuals. Huge numbers of people are looking for answers on Quora (and most of the questions are highly listed on Google) that gives your answers traffic and exposure. By answering 1 question a day for few a weeks, you can begin this approach. You'll be surprised at the answers and connections that you're going to create in the community.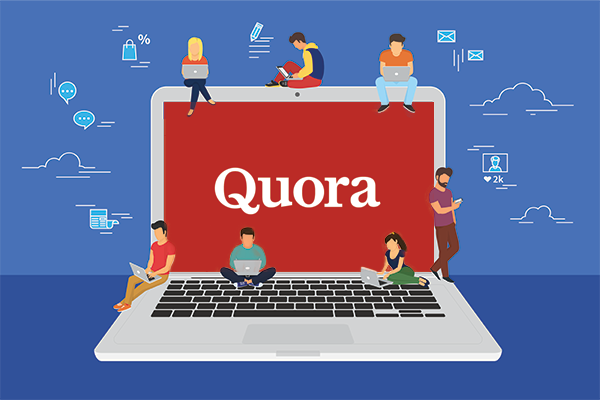 Implement SEO Strategy
Search engine optimization is a perfect long-term tactic to boost focused and relevant traffic to your business website. With SEO, you will not see instant success, but you will drive traffic over time and turn visitors into paying clients with a solid plan in place.
Related: 10 Best Tools for SEO
Follow up with Lost Clients
Go through your inbox to discover clients that you missed 2+ months ago. Give them a follow-up email message asking them how their project is progressing, and whether you can do more for them. This tactic is about being supportive and telling the client that you care. This can lead to a minor project or perhaps trigger a new discussion about recruiting you if they are disappointed with their previous choices. If not, you're already getting yourself on their target list and maybe see a few referrals approaching you.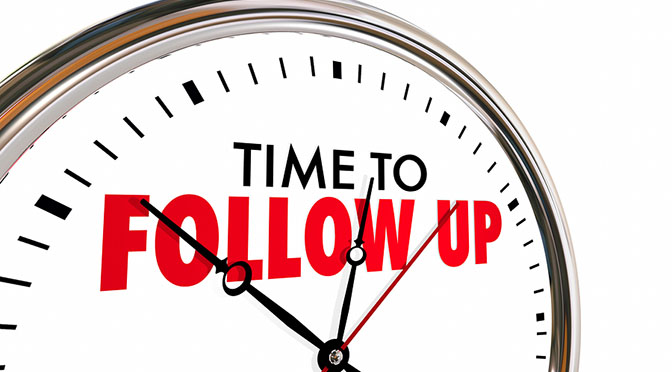 Final Words
We have provided 10 ways for getting more clients, but don't believe you have to bring them all into effect! Only you can evaluate what suits the organization and the buyers you'd like to find. Our hope is that you can leave this post with plenty of new ideas to develop your business. Most of them include approaching individuals and reaching out to outsiders. But referrals are an incredibly strong strategy among all. So, ensure that you exhaust your private contact list and connect with new groups.
Upscale your business by implementing Digital Marketing into your sales strategy. Schedule your free appointment today.