Good free video editing software can help you showcase your products from every angle by producing professional promos for platforms like Instagram, Facebook, YouTube, or anywhere else you share brand videos. There are a number of easy-to-use free video editing software that can help you stand out from your competition. Videos help increase traffic and sales, reduce support queries, and help users understand your products and services better. But creating and editing videos is not as simple as writing a blog post or crafting a tweet. And it's not always cheap! To make the work easier for you we have compiled a list of the 7 best free video editing software that'll make putting videos together easier and more affordable.
Related: 10 best-animated gif maker sites
Table of contents
LightWorks
Lightworks is one of the most efficient video editing software and referred by many video editors. Lightworks is loaded with many features which makes it more precise to be used.
Features- 
Simple & intuitive User Interface
Access amazing royalty-free audio & video content
Easy timeline editing & trimming
Lo-Res Proxy workflows for 4K
Real-time ready to use audio & video FX
Export video for YouTube/Vimeo, SD/HD, up to 4K
Wide file format support including variable frame rate media
Grade your sequence professionally utilizing up to 32bit GPU precision and histogram tool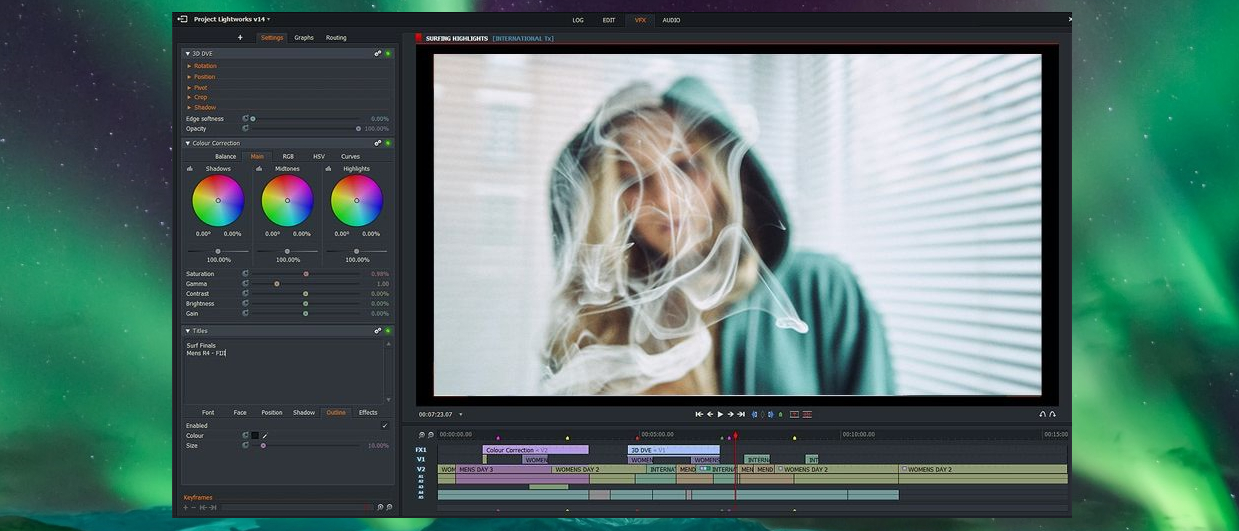 Typito
Typito is another drag and drops online video editor software with a forever free plan. An interesting unique feature of Typito is, it has the ability to add a branded banner to your video. Typito also lets you resize your video in seven different sizes with a click.
Features-
Brand Kit- Choose your brand colors, fonts, and style to define your own brand with videos. 
Easy drag & drop editor- Create stunning videos, faster. Without the need to learn video editing skills. 
Instant Captions- Create captions automatically that are synced perfectly with the video. 
20+ Video Formats- Choose from 20+ formats and aspect ratios like 1:1 square letterbox, 9:16 vertical & more. 
600,000+ free images- Beautiful high-resolution photos from Unsplash. Do whatever you want with them! 
500+ Free Templates- Stunning text animations to help you create videos without video editing expertise. 
Live Video Preview- Get a real-time preview of how the final video looks like.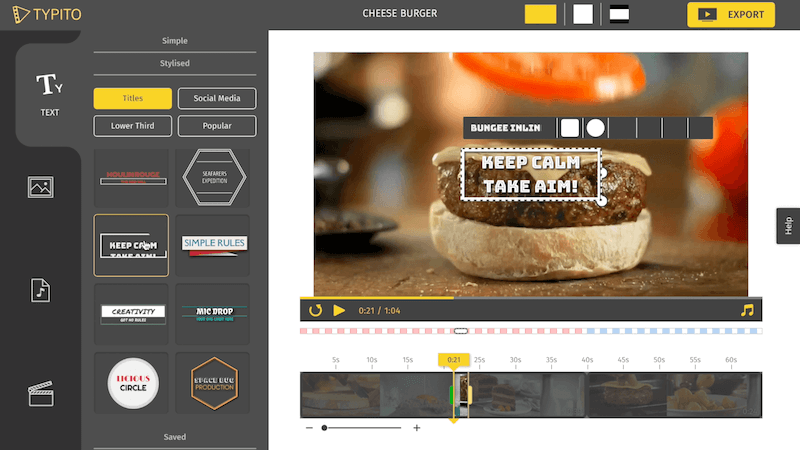 Clipchamp Create
Clipchamp Create is one of the most generous video free online video editing tools. This video editor comes with all of the features required to create great videos – no experience needed. Edit clips of all sizes directly in-browser without the hassle of inconvenient uploads. We even have a quick and simple Facebook Video Ad Maker that you can check out before heading over to the video editor.
Features- 
Trim and cut- Trim videos to remove unwanted parts and reduce videos to their most important sections. 
Split and combine- Cut longer videos into smaller snippets, delete unwanted parts and only keep what you like. You can also combine multiple clips into one longer video. 
Flip and mirror- Flip and mirror videos including webcam recordings – works both horizontally and vertically. 
Rotate- Rotate videos clockwise or counterclockwise by 90 and 180 degrees. 
Crop- Crop your video or photo so that only a segment of the original frame appears in the output video. Preserve the video's aspect ratio or crop to fill the screen. 
Add audio and images- Add still images to your edit or adjust audio levels to your heart's content – add multiple audio tracks, or mute or replace audio completely. 
Add text, titles, and supers- Add in text, slides and change font, size and colour position text anywhere in the video. With our Brand features, you can also add your own logo or watermark. 
Balance colours and add backgrounds- Adjust and balance colours manually, add backgrounds and adjust opacity on coloured video overlays. 
HitFilm Express
HitFilm is one of the professional video editors for making the list. It's also capable of working with 3D video clips and apply effects to those as well. We can say that HitFilm Express is definitely a good program for editing video projects and dare we say, it seems much snappier than Adobe Premiere Pro with a 4K test video in play. The most important panel of HitFilm Express has gotta be the timeline where you can cut, move, and edit the clips in your project. You can add the built-in effects to the timeline by dragging them from the effects panel directly onto the video clip.
Features – 
Combined timelines: Switch from one tab to the next like you would on a browser depending on your needs. 
Personalize workstation: Adjust your interface using the collapsible and expandable panels 
Enhanced performance: You can customize your playback quality and paused quality 
Mask editing and rendering: Mask editing is faster than ever before enhancing and speeding up the process 
Export Queue: Export queue allows you to set up a list of edits and shots to export 
Professional formats: Work with all footage, from your vertical smartphone shots to high-end professional camera documentaries 
Intelligent search: Locate items with keyword search and find features for all your media, effects, and composite timelines. 
Promo.com
Promo.com is a great tool for making creative as well as professional videos especially for social media, advertising and marketing. The videos in Promo can be easily edited and made in mobiles and in PCs too. Promo.com gives you everything you need to make high-performing videos that will boost your business. The users can create loads of visual content and unlimited videos to promote anything they want effectively.
What can you do with Promo?
CREATE- 
Promo Videos
Facebook Ads
Instagram Ads
YouTube Ads
LinkedIn Ads
TOOLS- 
Photos to video maker
Video Maker
Social Media Calendar
Image Resizer
Facebook Video Covers
Free Online Collage Maker
Blender
Blender is one of the most relevant video editing software solution available on all platforms. It is the free and open-source 3D creation suite. Blender supports the entirety of the 3D pipeline—modeling, rigging, animation, simulation, rendering, compositing and motion tracking, video editing, and 2D animation pipeline. Blender is cross-platform and runs equally well on Linux, Windows, and Macintosh computers. Its interface uses OpenGL to provide a consistent experience. To confirm specific compatibility, the list of supported platforms indicates those regularly tested by the development team.
Features- 
Rendering- Create jaw-dropping renders thanks to Cycles, a high-end production path tracer. 
Modeling- Sculpting, retopology, modeling, curves. Blender's modeling toolset is extensive. 
Sculpting- Digital sculpting tools provide the power and flexibility required in several stages of the digital production pipeline. 
Animation & Rigging- Designed for animation, Blender is being used for award-winning shorts and feature films.  
Grease Pencil- Push the boundaries of Story Art and 2D concept design, right in Blender's 3D viewport. 
Interface- Because of its custom architecture, Blender's UI, window layout, and shortcuts can be fully customized.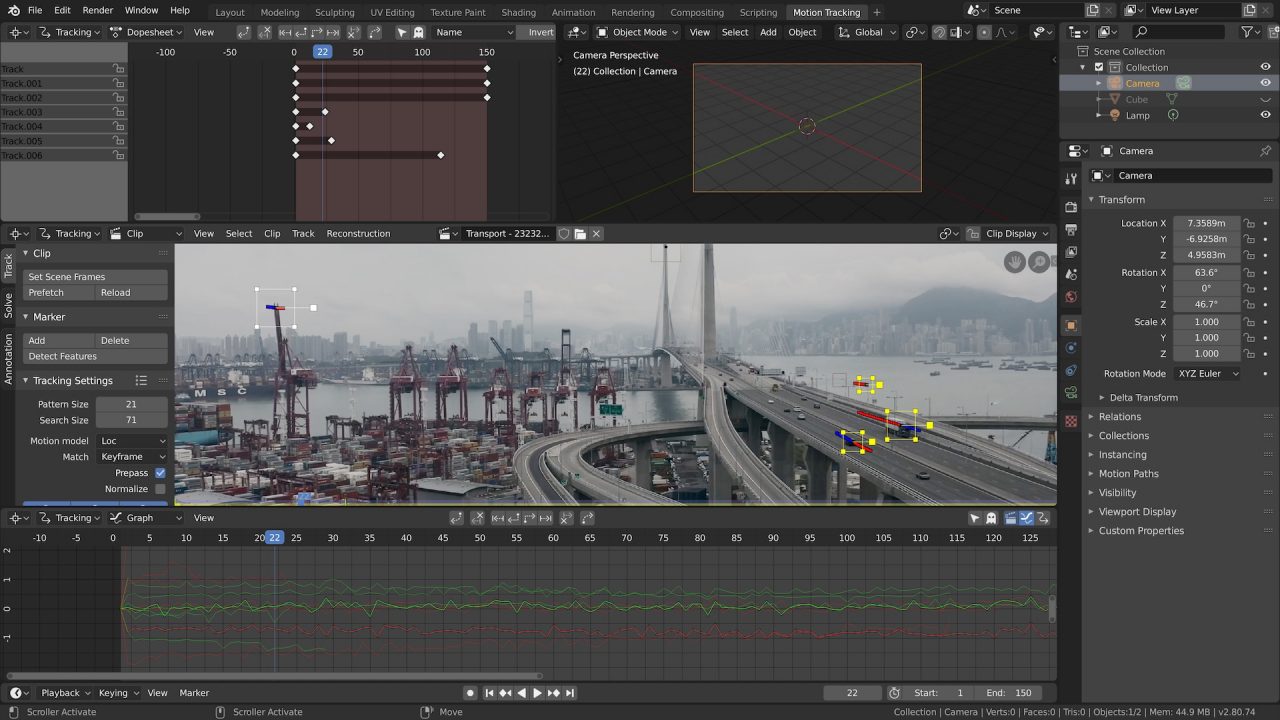 Openshot
OpenShot Video Editor is an easy to use, quick to learn, and surprisingly powerful video editor. It is an open-source free video editing software available in the market. It has a simple interface that even beginners can operate easily. It provides advanced features like unlimited layers, video transitions with real-time previews, and many more.
Features- 
Cross-Platform- OpenShot is a cross-platform video editor, with support for Linux, Mac, and Windows. 
Trim & Slice- Quickly trim down your videos, and find those perfect moments. OpenShot has many easy ways to cut your video. 
Animation & Keyframes- Using our powerful animation framework, you can fade, slide, bounce, and animate anything in your video project. 
Unlimited Tracks- Add as many layers as you need for watermarks, background videos, audio tracks, and more. 
Video Effects- Using our video effects engine, remove the background from your video, invert the colors, adjust brightness, and more. 
Audio Waveforms- Visualize your audio files as waveforms, and even output the waveforms as part of your video. 
Title Editor- Adding titles to your video has never been easier. Use one of our templates, or make your own. 
3D Animations- Render beautiful 3D animated titles and effects, such as snow, lens flares, or flying text. 
Slow Motion & Time Effects- Control the power of time, reversing, slowing down, and speeding up video. Use a preset or animate the playback speed and direction.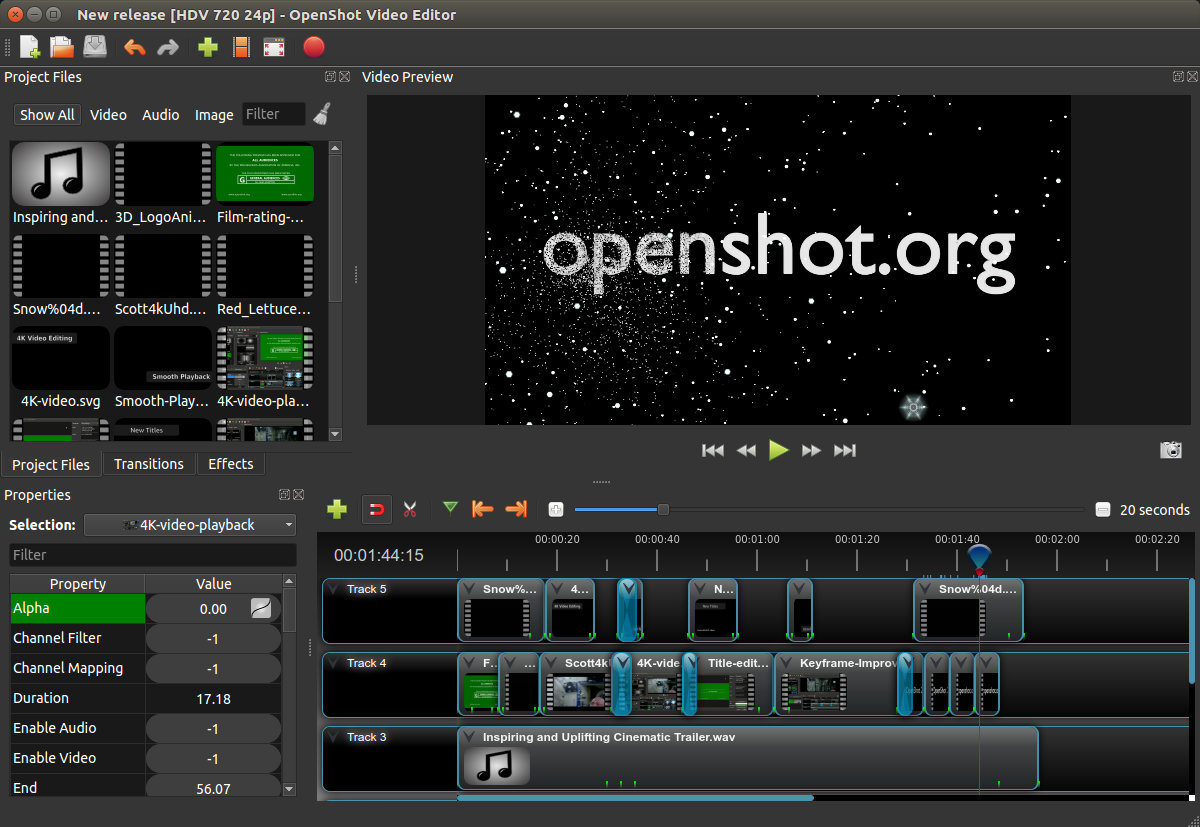 Conclusion
Now that you know your options in finding the best free video editing software, you can start testing them out. While each option comes with its own advantages and disadvantages, hopefully, you now have a better idea of which free video-editing program is best for your business. Videos consistently are shown to get more engagement on average across all social media platforms than pictures and text posts. A professional, well-made marketing video can help tell a story about your products, capture the attention of your audience, develop your brand's personality, and maximize your ROI on paid social ads.
Related: 10 Popular Online Business Ideas to Start In 2021
Let us know your story and we may help you create any kinds of video. Schedule your free appointment with our creative team.