Let's discuss some online business ideas to Start in 2021 that can earn you well. No matter how gratifying your full-time jobs can be. Still, it is much more important to discover the right online business ideas than decent pay and solid benefits and ultimately become self-employed. It is definitely more dangerous to take the road of entrepreneurship and focus on discovering great business opportunities than to be happy with keeping a 9-5 job. This needs more sacrifice.
However, if you're seeking the lifestyle rewards of becoming your own boss and working hard the way to earn substantially more cash for your entrepreneurial plans. Then, it can earn you a significant amount that you could ever get in a 9-5 job.
Related: 10 Innovative Ways for Getting More Clients
Why Start an Online Business?
You will always want to make sure these three points are answered when finding an online or lifestyle business to start:
It offers the choice to live wherever you wish so that you are able to travel, work, or live.
Helps you to spend more time with your families and lets you do whatever you want with your flexible working hours.
Allow yourself supported without depending on a company with strong sales prospects.
It's more like a half-retirement plan for someone who has made lots of money online, Additionally, you don't really have to wait until you're old and grey. And if you do have a few grey hairs, you can build up an outstanding cash flow that can keep increasing in your pension years.
How to Start Your Own Online Business
You can establish your own business. Even though you only have evenings and weekends to work on it, still you can get it up and running from anywhere. It can also be started on bootstrapped expenses without lots of cash spending.
Remember, everyone can do that too. No advanced training like a certificate or marketing degree in computer science is required. You must be 100% self-taught. But it takes time for taking off like in any other business. This is why you need to know and comprehend why you want to start a business online. A business is not straightforward and the 'why' has to be stronger than the bumps you're going to face.
Related: Top 10 Proven Marketing Strategies to Attract Customers
List of 10 Online Business ideas that you can Start in 2021
I gathered this detailed list of the 10 Common Online Business Ideas to start in 2021. These will help to inspire you with verified ideas that can be implemented.
Amazon Reselling
Anybody on Amazon can make sales if you have things to sell (or buy at a low price, then resell). There are all kinds of valuable stuff that can be resold online as incredibly lucrative side business ideas. For that, you need to hit all the local garage sales each weekend. If you can learn how to write a title that will attract people into your blog posts then you will be well on the path to monetizing a readership by offering them the items they want.
Start Affiliate Sales and Marketing
If you already have a website that generates relevant traffic, then it is a perfect way to make money passively from the content you are already producing. Consider affiliate marketing as a simple side business idea that is very popular and can be done online easily. ShareASale, Rakuten, Clickbank, and Skimlinks are among the best networks and tools for affiliate marketing that can help you make financial resources from the content you already create. It also amplifies the revenue of your side business idea.
Selling Digital Marketing Services
Digital marketing platforms provide local firms the possibility of selling to a wide range of people. A lot more people than they would be able to attract without an online business. Being on Twitter, Instagram, Google, and much more is really not unusual for businesses. Honestly, digital marketing is far greater than just placing advertisements online.
As an aspiring business owner, you come here to help corporations achieve publicity for their brand. It can be a great way for you to boost revenue from home. Create a solid local marketing campaign that gets results. Why not launch a company offering digital marketing services on the internet? Taking a look at some of the suggestions from which you to choose:
Start Dropshipping in 2021
You need inventory to market an item, right? Yeah, that's how it used to work before the drop shipping was revealed. So, what is an online drop shipping business is all about? Well, it's pretty easy. You offer an item, a customer orders that item, the seller sends the item to the customer, and the customer service aspect of the deal is done by you.
This method prevents you from looking for a storage warehouse and removes any shipment fears you may have. You just need to consider running your online shop, receiving fees, and providing excellent customer service to your clients!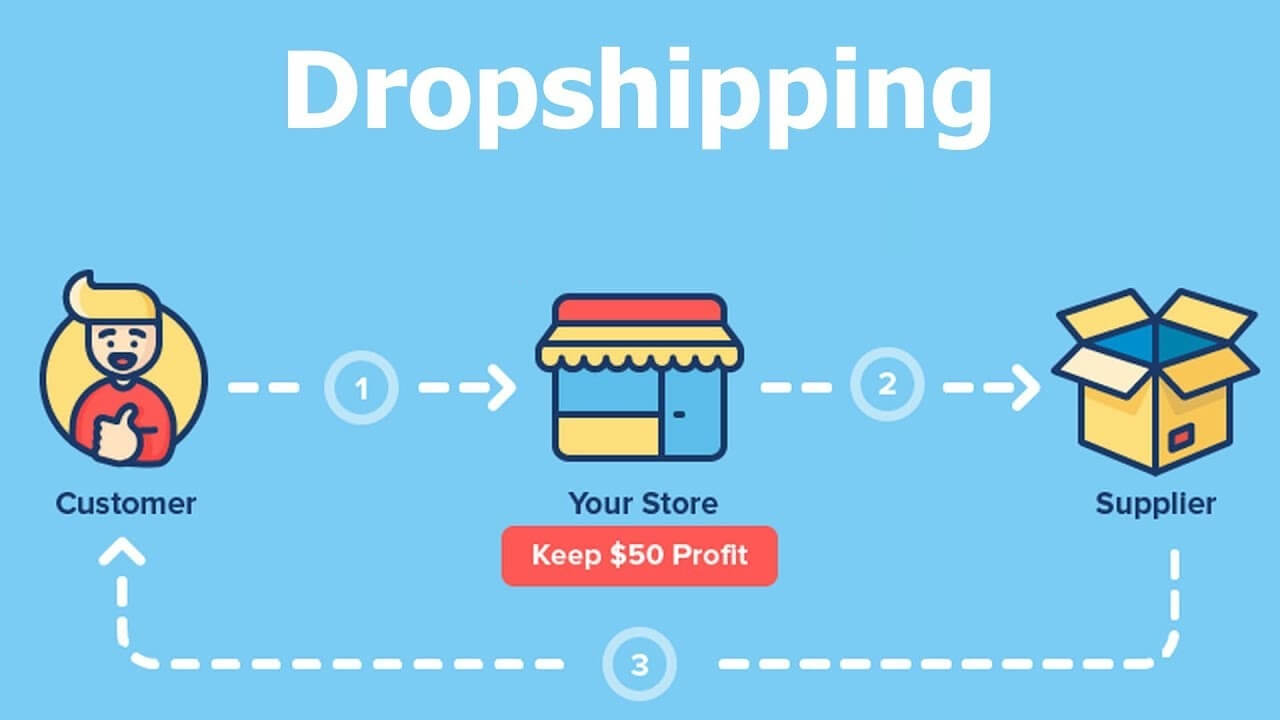 YouTube Channel
Yeah, when you take it seriously, investing time on YouTube can become a valid business idea. If you can produce value-driven, engaging video content and expand your subscriber base to a few thousand subscribers. From all the advertising shown on your content, your videos can actually earn pretty significant revenue. It's necessary to use best practices while creating content if you're thinking of starting a YouTube channel. In addition, consider investing in a high-quality camera and microphone, since the quality of video production will also impact your audience.
Start Writing eBooks
You need to learn how to identify your target audience so that you can integrate your talents and expertise into a downloadable eBook. It gives value to those looking to learn an ability, progresses their careers, or launch their own companies. Put some hard practice into your eBook, create a following, and you'll have a forum to propose a book deal to conventional publishers. Follow the best methods so that you can publish one of the best business books and develop your own brand.
Start Coaching and Consulting for long term business in 2021
You'll have to assemble few tools, whether you're into coaching, classes, or consultation. For e.g. an email and messaging service, scheduling and appointments organization calendar, apps for video calls, and your payment system.
You will need to configure your tools to connect with your customers. For your business, there are video calls, screencasts, data transfer, community e-learning, webinar calls, and live chat choices to consider. Each of these ideas will allow you to become more competitive in the services you deliver from your online business. So, actually, it's a win-win scenario, and you make money along the way while you support others!
Influencer Marketing (of the Podcasting variety)
You get a real depth of understanding when you listen to a podcast. Not only can you get in-depth discourse about a subject to listen to, but you also get perspective, meaning, history, etc. To me, marketing for influencers is all about podcasting. That was my real thought in deciding to put this business idea in my top-ten. In choosing to bring this company proposal into my top five, that was my original impression.
So as an influencer, making money begins with you following your heart, and essentially launching a podcast about what you do. Sports, drone-racing, card-collecting, computer games, sports drinks, audio systems, art, musical instruments, antique collection, health, politics, writing songs, everything you are happy to speak about in your own life.
Then, you continue to work on it. You continue to release content, you continue to publish, you continue to read. You continue to dig deeper and deeper into the subject until it becomes popular.
Selling Information Products
Building and selling information products is one of the top online business ideas. What makes this a successful online business is that individuals who do not have the resources to sell physical goods such as clothing and other e-commerce goods will sell their intellectual products at zero expense. You will make training "How to videos," such as how to bake, how to sleep 4 hours a day and yet be effective, etc. And then go ahead with the blog or social media sites to market them.
Social media manager
You will help individuals and organizations control their platforms on social media. Like the blog, Instagram account, Twitter, LinkedIn, YouTube channel, etc., and get paid for using it by them.
Apply to organizations, and charitable organizations such as churches, and offer proposals to them. They may like to see past works or current social media platforms that are controlled by you. Take a week or two to raise your own personal profiles and use them as portfolios on what you will achieve. The price you agree with them and the workload involved decide what you receive here. But you charge just enough to meet the expense of producing your content, the cost of your data, and your time.
Related: 10 Wonderful Snapchat Marketing Strategies To Grow Business
Final Words
If you enjoy what you do and it's something that you want to constantly develop, so you can have a safer place in your chosen organization. Keep refreshing yourself with the latest online business ideas, stay linked with your audience. Try Broadening your product offerings, and have the best possible customer experience. It will set you apart from everyone else in your sector.
Upscale your business with our creative Digital Marketing Team. Schedule your free appointment today.