For a business, a website is very important since it helps you promote your business on an online platform. A business with a website can create wonders. To be successful in the modern digital marketplace, you need to create a professional website for your business. Before making a purchase, most customers look for detailed information about a product or service they are interested in. E-commerce Foundation's research has indicated that about 88% of the potential customers search for the product/service information online before availing the same. Such buying behavior of your potential customers requires you to put greater emphasis on building an impressive website.
Related: Why do you Need Digital Marketing for Business?
Why is it important?
Well, this is the first question most clients ask when we at KnowWill suggest them to have a website for their business. The reason behind having your Search Engine presence (Google, Yahoo, Bing, etc.) is because customer behavior changes over time to adapt to modern technology, and customer behavior has already changed to adapt to the digital age. Let me make it more clear for you! Let's assume if someone is looking for business-related needs, he/she is not going to go for a door to door inquiry. He/she just going to type on their phone "ABCDE" services. And, tada the customer goes to another company.
For Marketing-
Your website is the backbone of your business, it provides support to your digital marketing strategies. An online presence of your business is one of the most effective ways to attract potential customers and provide them with a clear idea of your brand and the types of products or services you offer.
From your social media platforms to your blog posts, your website is a perfect place to display the creative content of your business and inform your potential customers about the same. Furthermore, providing your business email on your website will help you to engage with your target audience through your weekly newsletters, updates on offers, discounts, and so on, which may eventually get them to make a purchase as well.
To Generate Sales-
Creating an online presence of your business is directly proportional to greater opportunities to reach your customers online and possibly even make a sale. This leads to an improvement in the growth and success of your business through increased sales. Using SEO i.e. Search Engine Optimization, customers look for the products or services they require, hence developing your website online will help to bring that traffic to your webpage and improve the likelihood of making a sale.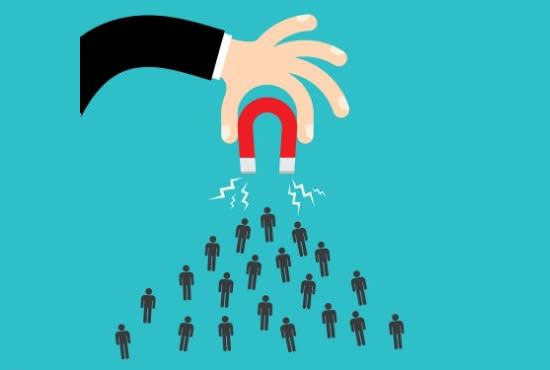 To Build Credibility-
By letting your customers know about your brand and the products or services you provide, you establish a level of trust which is the first step to creating an ever-lasting customer relationship. Apart from building credibility, you have the opportunity to display your Unique Selling Proposition i.e. that one unique feature your brand possesses to stand out from other competing brands in the market. If you want to lead the competition in the market, you must create and develop your website immediately.
To Financially Capitalize-
Attracting good quantity & quality traffic to your website can help you financially capitalize on the same. For this, solely having a good amount of traffic won't suffice, you need to find the most effective and efficient method to generate quality payouts. Let us further explain the different methods you can use to sell your traffic.
Direct Selling: This can be practiced by directly selling ad spots on your website to a buyer.
Pay Per View: The PPV model generates income through each view your website receives. In the PPV model, it is easier to predict the income generation, unlike the PPC model.
Pay Per Click: The PPC model monetizes each click the ads displayed on your website receives from your visitors.
Related: How to Create PPC Campaigns for Real Estate Marketing
Pay Per Sale: The PPS model generates revenue on traffic for the product or service you sell from your webpage.
Pay Per Lead: The PPL model helps you generate revenue through any action made by your visitors except sales. For example, if your viewers download an e-book or subscribe to your email newsletters, you will receive an income for the same.
Benefit from Google Searches
If you have a website and have done its proper SEO, it will come in the top searches of Google. Apart from this, people will also be able to find you by using other keywords related to your business. This makes you more popular among folks, and more people are willing to do business with you. Having a website get's you into Google's search listings, thus making it easy for clients to find you.
Related: What is Search Engine Optimization?
Conclusion
To summarize your business needs a website, and it's easier than ever to get one. So again, while you believe that not every business needs a website, we've shown you why every business needs a website. There's a very small and inexpensive barrier to entry, and there is a massive opportunity to help grow your business. If you're going to do one thing today to help your business be more successful, it's to make getting a website your top priority. It's easy to be a better business. Get a website!
Schedule a Free Appointment with our Website Designers!